Here we are already at the end of 2015. How did that happen so fast?
I love to look ahead into the coming year and make big plans. I love it! So much seems possible for 2016 as I sit here on this last day of 2015.
This year I have decided that it is more important that I give myself space and grace in goal setting. I am in the midst of a number of very difficult and challenging circumstances. Rather than making lofty goals that may become pressure-filled burdens, I have decided to look back at 2015 and list some of the things that worked for me.
Looking at what worked is not only encouraging, it also helps me know what to focus on in 2016.
What worked for me in 2015
1.My home/life organization system. You guys, managing a super-busy household as a single mom with 8 of my children currently living here is no small task! I have used Google Calendar for five years now and am more dependent on it than ever. I've made separate calendars for family events, the kids' school events, my triathlon training, different children's work schedules, birthdays, menu planning, and I even schedule when my bills are due there. I can "turn off" calendars that I don't want to see; I can set events to repeat and can easily change events when the need arises ~ and it's all accessible on my home computer, my iPad and my iPhone. I also use a large journal as a Daybook that I keep open on my desk and it works beautifully for me. I tried and really, really wanted to love using a Bullet Journal, but it just wasn't a good fit for me.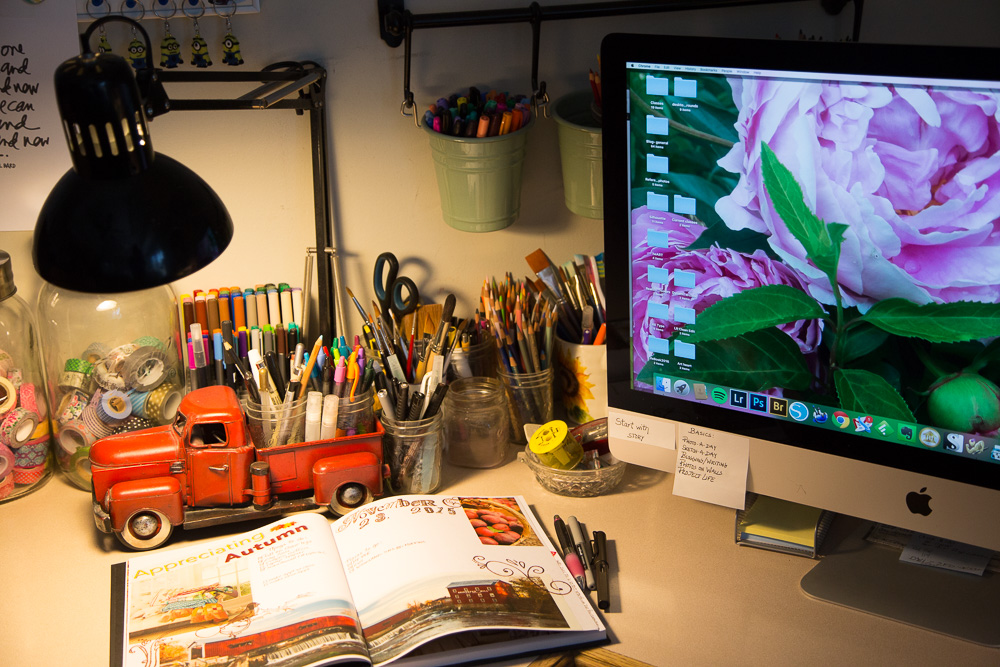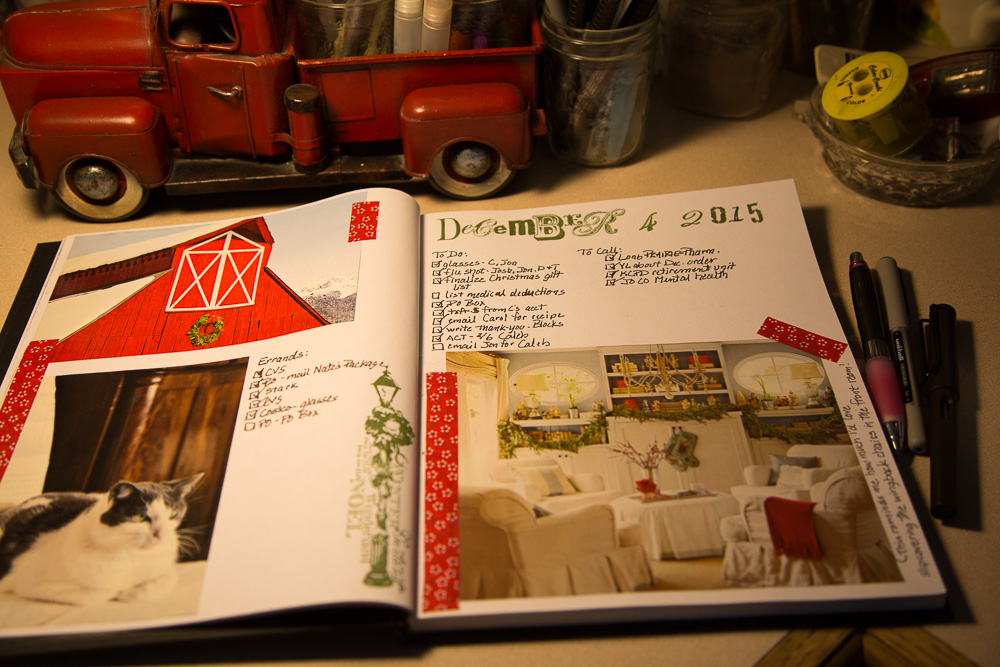 2. Training for and competing in triathlons. Hands down, exercise is the very best way for me to deal with both the stress of single-parenting and the overwhelming symptoms of PTSD that I am learning to manage. Training for long distance triathlons helps me to be brave in facing other hard things in my life, plus I just feel so good when I'm fit and strong! Here's my big news: I've signed up for my first full IronMan triathlon! In September of 2016 I'll be racing IM Wisconsin! It will be an exciting adventure preparing for it this year, and I plan to keep you, my blog reading friends, updated on this journey and all that I learn in the process.
3. My ElliptiGO. I purchased this elliptical bike in June of 2014, so it's not totally new to me, but I love it and so it makes my list this year. I have been able to use my ElliptiGO as a supplement to my running, cutting down on the pounding from logging lots of miles on foot. It has also enabled me to train through several injuries when I couldn't run, and mostly it's just so. darn. fun! Riding my GO on the bike trails around here has easily been a highlight of my year. Riding an ElliptiGO feels like a cross between running and flying. It's fast and it's smooth. I can get a hard workout in and enjoy being outside without hurting my joints. I love my GO!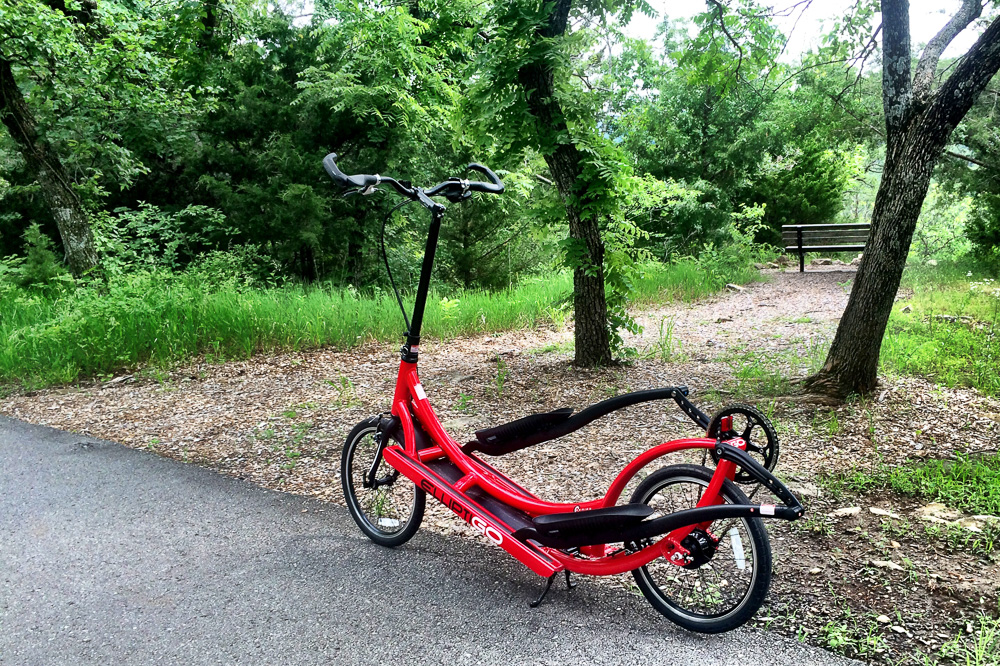 4. Photos. All sorts of photos~ both from my big Canon camera and from my iPhone. Taking photos is a way for me to slow down and focus on life, both the good and the hard challenging parts. For many years photography has helped me find beauty in my everyday life, and cherish it. In 2016 I want to continue to take photos, but I also want to make it a priority to get more photos off of my computer and out on display where we all can enjoy them. I still love, and will continue to use Project Life, but I really want to get favorite photos up on our walls in inexpensive and creative ways in 2016.
5. Art. Art worked for me in 2015, and I want to make more room for it in 2016. I've really enjoyed watercolor and am looking forward to experimenting with mixed media too. Many times I can reign in the anxiety/panic that goes along with PTSD when I draw or paint.
6. MyFitnessPal. I know, you'd think that since I exercise so much I could just eat whatever I want. Sadly, I can no longer do that. Everyone is different, so I'm just sharing what works for me, but I've found several things to be key to me staying at a healthy weight. First, I love to use the app MyFitnesPal. I log everything that I eat, preferably before I eat it, and that way I stay honest about how many calories I'm actually consuming. I also weigh myself every morning, otherwise I'll cheat and tell myself, "It's okay to eat this (half pan of) brownies tonight. I'll just be extra-good tomorrow!" That line of reasoning never quite works out the way I anticipate.
I do much better eating very little to no gluten, and have found that eating more protein and less carbs makes me feel better too. I know that some people can handle the temptation of having treats in the house, but I finally had to stop purchasing Costco bags of chocolate chips. It was just way too easy to grab a handful each time I walked past the freezer where I kept them. I feel much better when I'm not eating very much refined sugar. And finally, I've learned that it's easier to keep my weight in check if I don't eat after 7 at night. That gives me a 12 hour fast each day. I'm far from perfect at any of that, but when I faithfully did that in 2015 it worked, so I'll continue this plan in 2016.
7. Menu Planning. I didn't plan menus for my family or prep food in advance very often in 2015. The days that I had dinner planned and started in the morning were very good days indeed. So, focusing on what worked, I'll say menu planning. I didn't do it very often, but when I did it relieved a tremendous amount of stress in the crazy afternoon hours. That too is something that I want to do more of in 2016. I know that I won't be able to pull this one off every week but when I can it will be very helpful.
8. Writing. Writing worked for me in 2015. When I write, I figure out what I think and even what I'm feeling. Many times if I simply sit down and write, I can sort out some of the overwhelming circumstances that I'm dealing with right now. In 2015 my writing was 99% personal correspondence, but in 2016 I want to be more active writing here too.
What about you? What worked for you in 2015? Big or small, I'd love to hear.
Happy New Year, my friends. My prayer for you in 2016 is that it will be a year full of experiencing the Lord, "God with us" in both the good and the hard places. Here's to doing what works when we can, and trusting the Lord with the rest.