Encouraged
to see small patches of green (finally!) on my walks with Winston and as I ride my ElliptiGO. (see the green in my rearview mirror?!)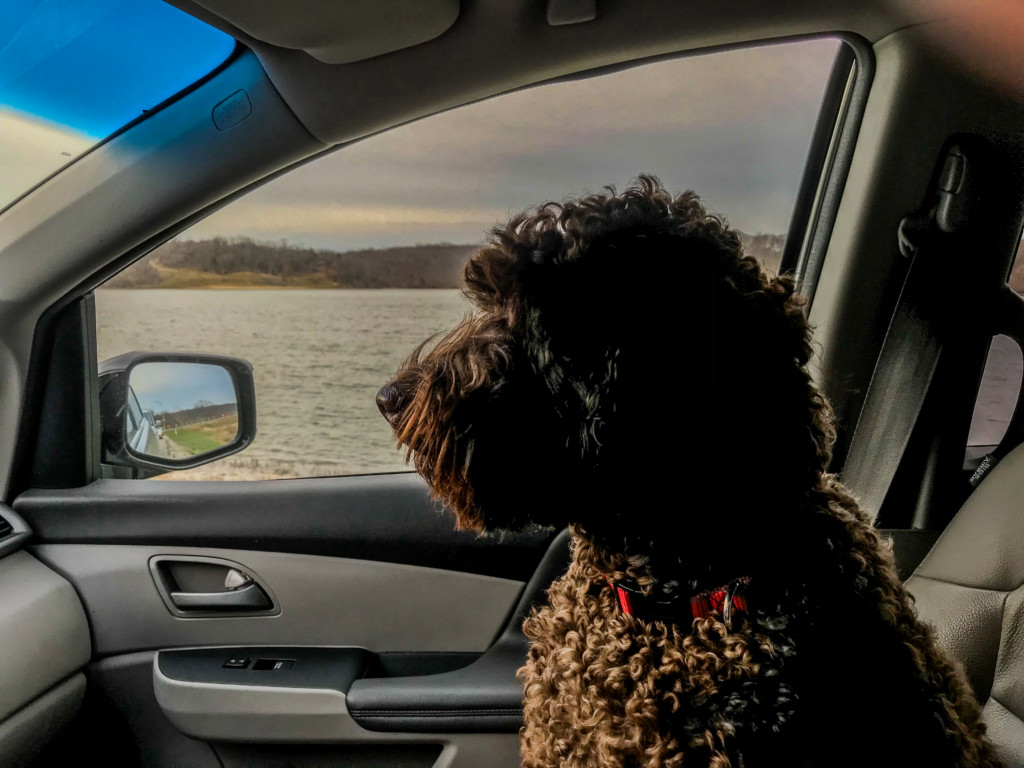 We had some crazy snow/sleet on Easter and snow in the forecast for tomorrow (wait, what?!!), but I'm still holding out hope for more green and warmer weather soon.
Learning
new things like Surface Pattern Design, creating in Adobe Illustrator and how to create art in Procreate on my iPad.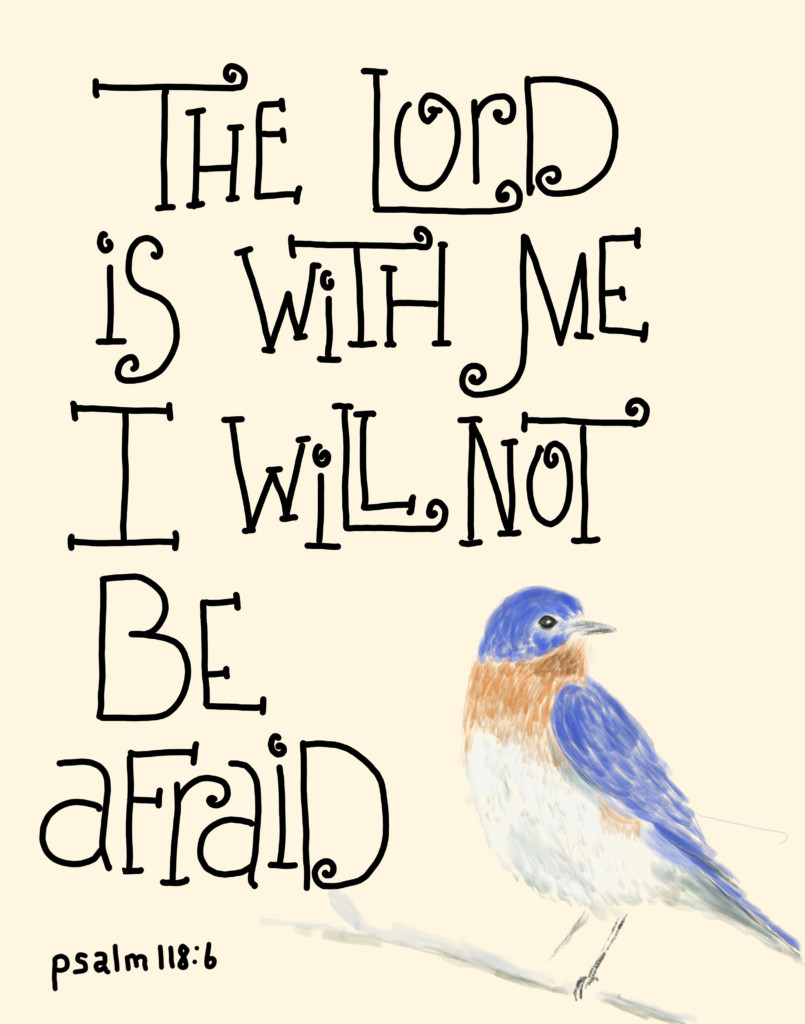 Thinking
about how beneficial it is for me to "create before I consume" each day. For me that means ignoring email and social media until I've done whatever creative work I want to do each day. This not only allows me to devote myself early to what's important, but also frees me to create (both in writing and art) more authentically because I'm not as influenced by others. I'm also freed (at least temporally) from comparing my "beginning product" to someone else's "middle."
And in line with that thought and recent Facebook breaches of privacy, you might enjoy these articles I recently read (after I did my own work! lol).
Tish's thoughts on "Social Internetting"
Cal Newport's "Beyond #DeleteFacebook: More Thoughts on Embracing Social Internet over Social Media
Reading
[please note: links below are affiliate, meaning that if you click through and purchase I receive a small commission, at no extra charge to you]
When will my life not Suck? Authentic Hope for the Disillusioned by Ramon Presson
It's ok that you're not ok by Megan Devine
I'm also loving the art/writing in
Am I There Yet? by Mari Andrew
Striped Pears and Polka Dots: The Art of Being Happy by Kirsten Sevig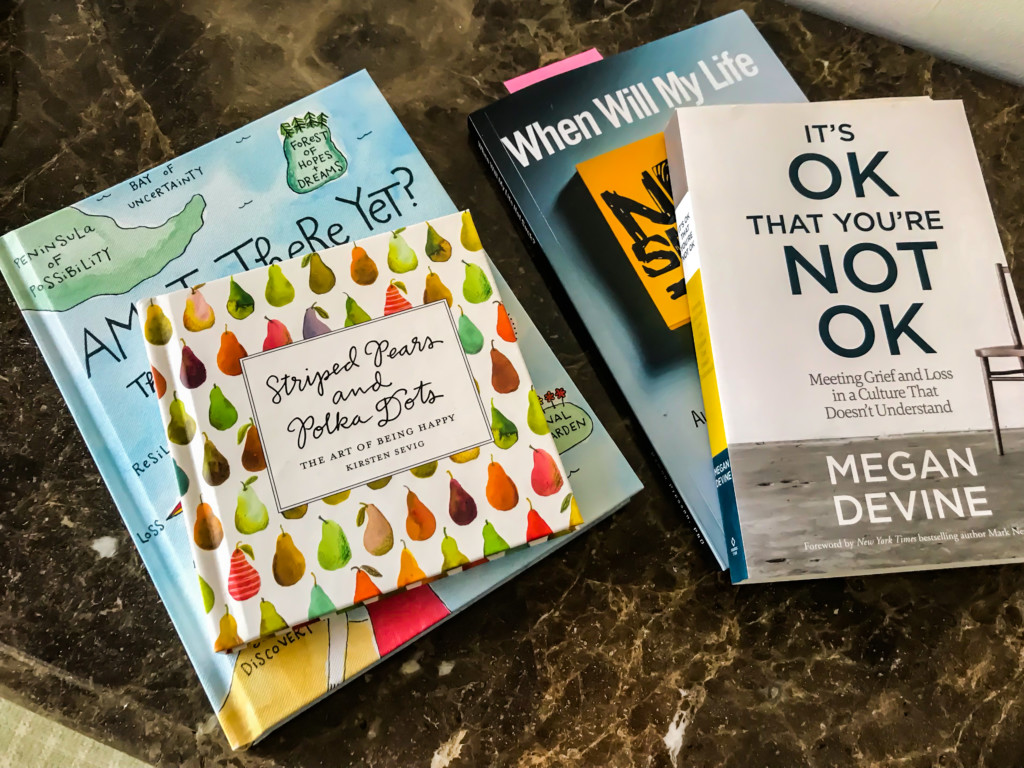 Listening
to music that is currently feeding my soul (YouTube links)
Lean by Nichole Nordeman
Hymn by Brooke Fraser
Good to Me by Audrey Assad
I've compiled a Spotify playlist called Heart Encouragement which I am happy to share with my friends who use Spotify. Those three songs are at the top of my playlist right now.

Loving
Yoga with Adriene
I'm a little late to the game in discovering Yoga with Adriene on YouTube. (she has has 3.3 million subscribers!). Her Youtube videos are free and fabulous. Adriene is funny and down-to-earth… not all weird and "new-agey." Yoga at home is teaching me new ways to manage CPTSD/anxiety, develop core strength, flexibility and balance and was simply the right thing at the right time for me.
I can also highly recommend yoga mats by Jade Yoga. I purchased the Harmony Mat with birthday money a few months ago. (that isn't an affiliate link…. I am just really happy with this mat) I worried that it was a waste of money (it is very expensive!) but having a mat that I don't slip on has made daily at home yoga so enjoyable for me. Highly recommended.
Finding
and figuring myself out by writing publicly on my blog (recent articles here, and here), and privately in my physical journal and in the app Day One.
Once again I'm reminded of writing's deep personal rewards.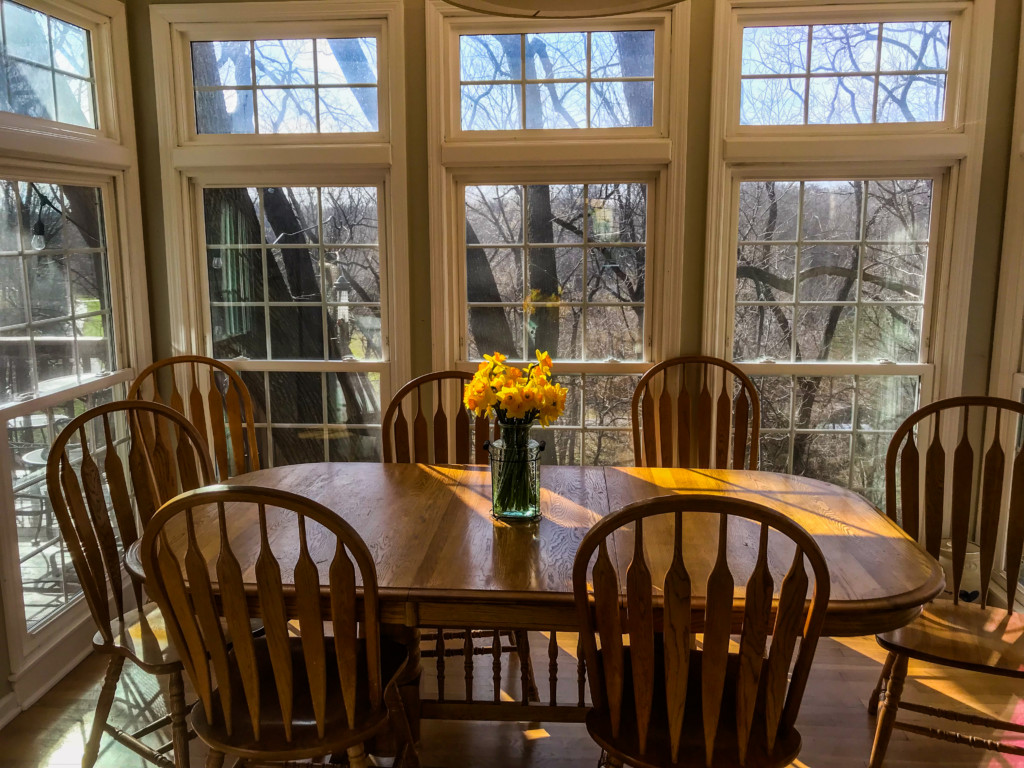 Encouraged
by your comments and private messages! It's scary to put myself and my story out there. My deepest desire is to be a "hope dispenser," encouraging and reminding others through my story that God is faithful; that He consistently "shows up" and meets us in our neediness, even in the darkest of times.
Thank you for reading and for the comments. I've got a bunch of articles drafted for the coming weeks.
Preparing
my first "official" newsletter!
If you'd like to sign up for my newsletter, you can do that on the sidebar of my blog (or below this post if you are reading on mobile). I am initially planning to send my newsletter once/month and will include links to recent articles I've written (and encouraging articles written by others), highlight new art added to my shop and will even offer occasional sales and freebies as a thank-you for being part of my "inner-circle."
I think there have been some glitches with the signup form recently. Please let me know if you want to subscribe to my newsletter but are unable to do so. I can add you manually and I do want to know if there is a problem so that I can get it fixed as soon as possible.